The boom in the development and use of IoT technology has made it one of the major trends in recent years. In this article, we explain the key factors that have allowed the Internet of Things to revolutionise the market and what the future holds for the medical sector thanks to the IoMT.
The growth of the Internet of Things in Europe
The IoT or Internet of Things has quickly expanded in different markets and its applications are also increasing at a rapid pace.
According to Forbes, this expansion is so significant that there will be some 26 billion IoT-connected devices in the world by the end of 2019. Other reports estimate that by 2025, this number will reach 64 billion.
Moreover, IDC predicts an exponential growth in the purchase value of this type of technology in 2019. More specifically, Europe is expected to invest 171 billion dolars in IoT technology.
Finally, to fully understand this accelerated growth in the IoT and the significant trust that professionals and consumers place in its benefits, the GMSA states that the global IoT market will reach a turnover in the region of 950 billion euros by 2025.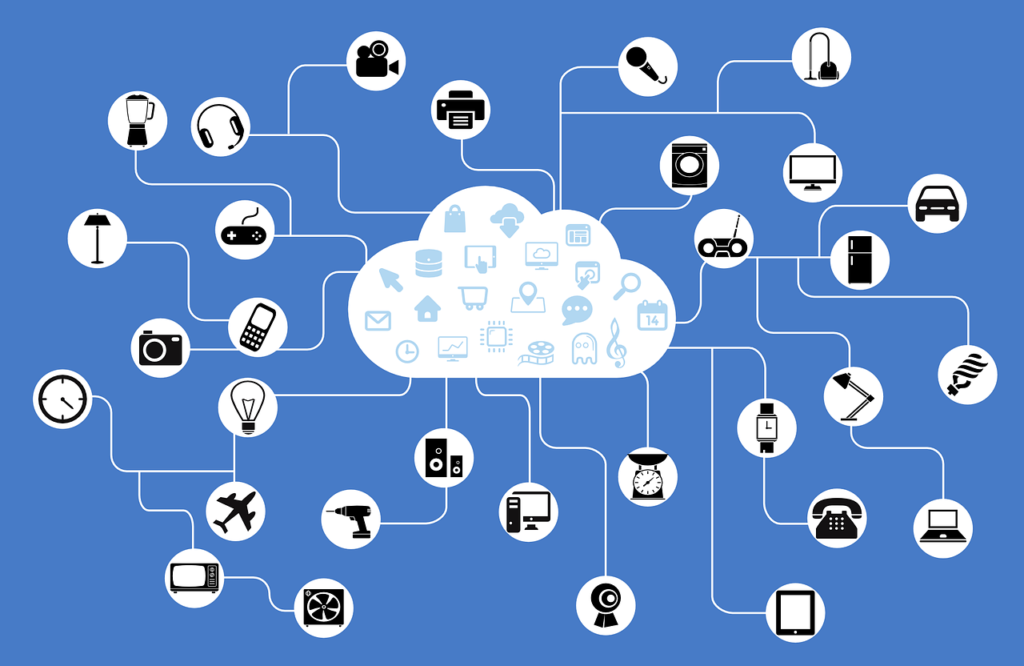 As we have explained in previous articles, the benefits of the IoT and its applications are numerous in sectors such as architecture, agriculture, tourism, logistics, maintenance, commerce, education and healthcare. However, we can't help but ask ourselves what impact it could have on the healthcare sector.
The expansion of the IoMT: how medicine is changing
3.7 million medical devices currently in use are connected to the internet and monitor several parts of the body to aid healthcare professionals in making medical decisions. This type of technology is also used in patient care services and diagnostic procedures or to ensure medical equipment runs smoothly, among other functions.
The results are evident, and make it patently clear that the future of this sector lies in technological innovation and development.
A report published by Allied Market Research states that the IoMT will generate a worldwide business turnover of 136.8 billion dollars by 2021.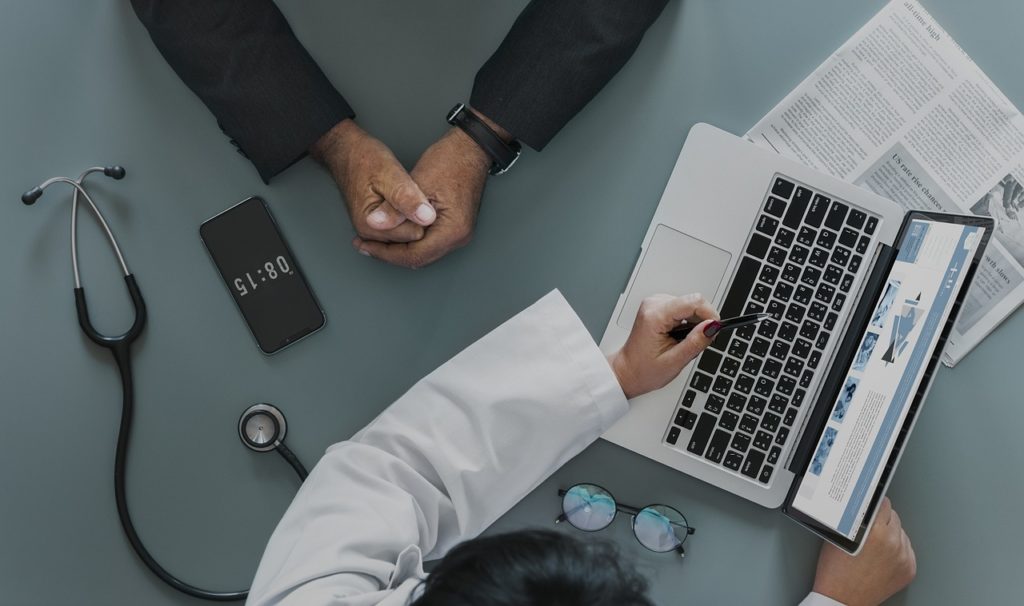 In the coming years, doctor-patient relationships are expected to become increasingly cooperative, virtual and simultaneous. These new IoMT devices need to allow real-time patient monitoring, the storage and handling of any data obtained and machine-to-machine connectivity.
According to the Research Now group, 50% of doctors will introduce medical apps in their practices within the next five years. Medical decision-making is also expected to benefit increasingly from the support of artificial intelligence to analyse and connect valuable data.
At Kiversal, we are 100% committed to IoMT and aim to create profitable, optimised technological solutions that accelerate the medical diagnosis process. For example, Audixi 10, Kiversal's lightweight digital audiometer that resembles a tablet, is a fully standalone device that has a 10-inch touchscreen and an ergonomic design. It also incorporates an innovative remote calibration system in addition to USB and internet connection.
Audixi 10 supports IoT communication protocols that allow our app, which is stored on the KI Cloud, to be accessed safely. This app supports a database with information on patients, tests and devices and allows medical professionals to view tests and monitor or manage these devices. In the future, this platform will connect with an artificial intelligence app to further enhance audiological diagnostics.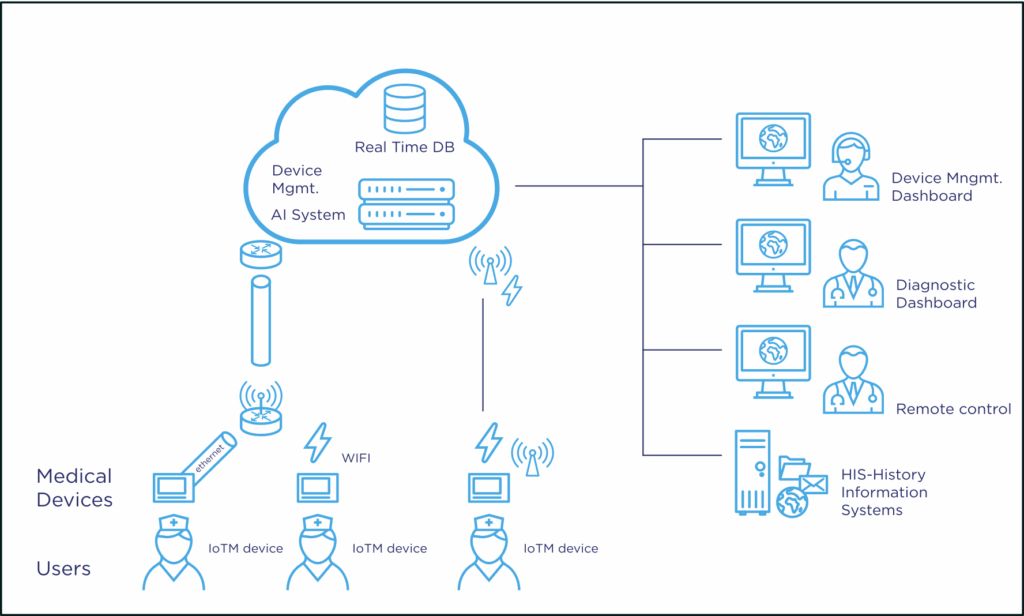 How do you think this internet-connected medical technology will benefit everyday patient care? Let us know your thoughts by leaving a comment here. 🙂