System integration simplifies and automates processes that were previously complex.
When we talk about process integration, in particular, we refer to the action of simplifying processes in order to reduce the amount of time spent, and therefore improve decision making.
To achive this, information management systems must be interoperable, being able to transmit, collect, combine and consolidate all types of data residing in different sources and provide a unified view of the data and transforming it into information.
Data and systems integration will allow us to have them available in different devices thanks to data networks, including the Internet.
What kind of integrations does the Audixi 10 audiometer offer?
Thanks to ICT and innovation, the audiometer Audixi 10 offers different solutions for the integration of the audiometer with other devices.
As it is a digital native device, it can easily and quickly import and export data in the most commonly used formats such as PDF, XML, CSV or DICOM, allowing data exchange between professionals or centers, or directly using Web services such as REST API and SOAP protocols to integrate with electronic medical history services (HIS).
In addition, the resulting report with the colorized audiogram can be printed directly and/or sent by e-mail.
Automated Data Integration (HC/HIS)
Audyum: is the CRM tool for comprehensive management of hearing centers, which will help you in the whole process of managing patients, appointments, sales, repairs, etc. Thanks to the integration with Web Services REST, the Audyum patient and event database and the Audixi 10 audiometer database are synchronized. This allow you to view appointments and patients in the audiometer and receive audiometry results directly in the Audyum CRM.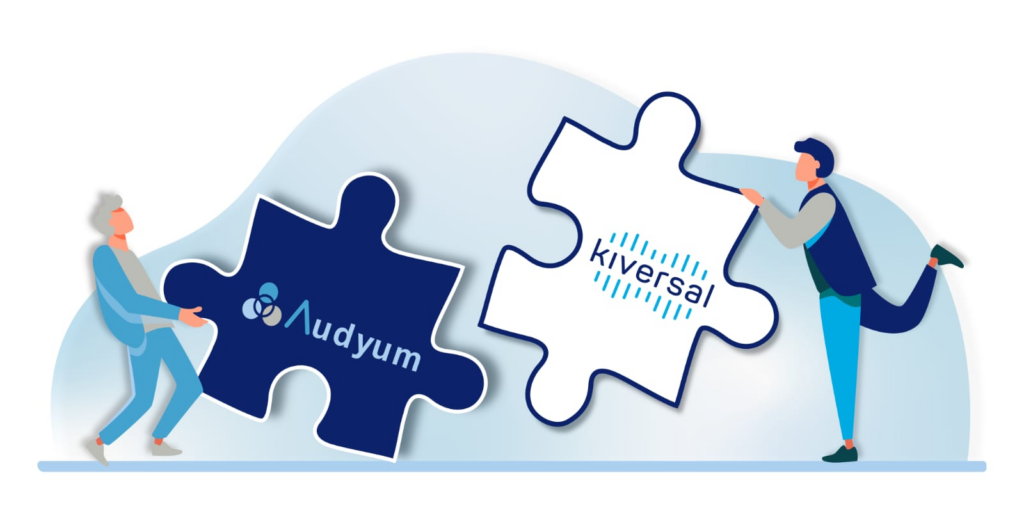 CATSalut Service: Thanks to the SOAP Web Services integration, the audiometer obtains the information from the patient worklist of the hospital appointment management system (SAP Assistencial) of the Catalan Health Service, where health service and patient information necessary to perform the audiological test is obtained. Once the test has been performed, the report with the resulting audiogram is integrated either through a SOAP web service or through an encrypted SFTP service (ssh file transfer protocol, which we will see below).
Exporting reports to a shared folder
SFTP: is the abbreviation for Secure SHell File Transfer Protocol. Used to secure and send files over an IP connection, encrypting both the authentication information and the data files being transferred. Therefore, we are talking about an export to a secure shared remote folder.
SMB (Shared folder): is the Server Message Block (SMB) protocol. It is a network file sharing protocol that allows applications on a computer reading and writing files and request services from server programs on a computer network.
GDT connectivity: is an integration protocol from the German Quality Association for Medical Software. It is specific to the exchange of data between medical information systems and medical devices used in occupational medicine.
Emailing
The report resulting from the audiometry performed, in PDF, CSV, XML or DICOM format, can be directly sent to the e-mail address indicated in each case from the audiometer itself.
Printing directly to printer
Audixi 10 offers the possibility to directly print the report with the colorized audiogram on a common printer. For this purpose the audiometer implements a CUPS (Common UNIX Printing System) server. CUPS is an open source printing system, which uses the Internet Printing Protocol (IPP) allowing printing on local USB, Ethernet and WIFI network printers.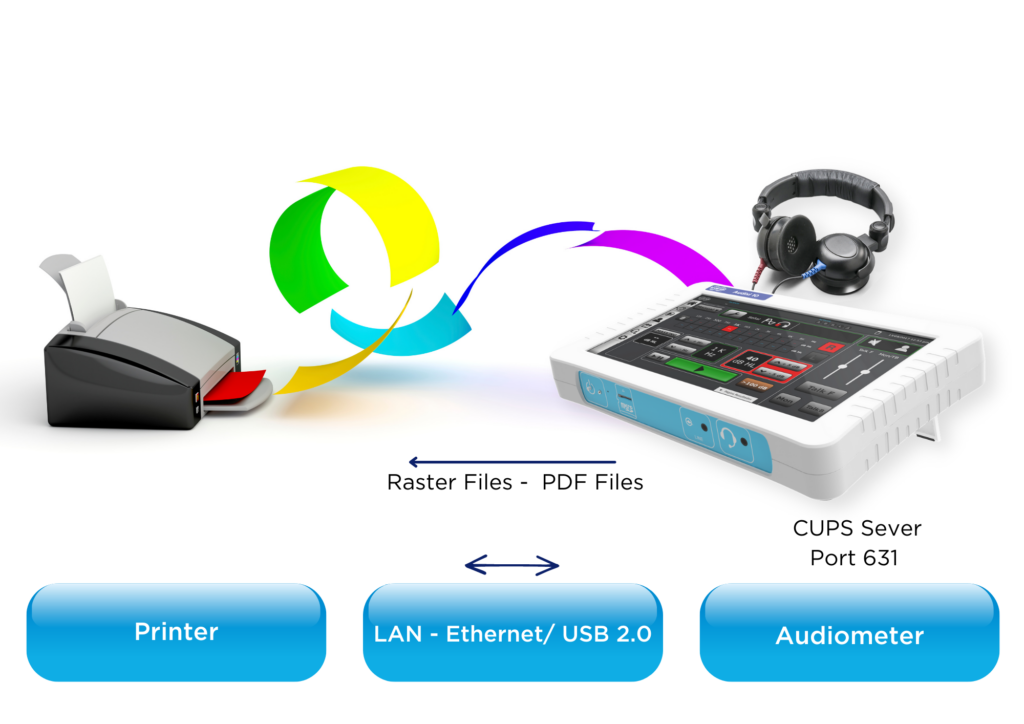 What will be next?
We are currently launching DICOM (Digital Imaging and Communication in Medicine) integration as it is the standard for the transmission of medical images and data. It is currently used by PACS servers in the radiological imaging systems that all hospitals have. This allows us to create work lists in our audiometer, save the report in the PACS server and view it from any DICOM terminal.
Stay tuned to our social networks and website to find out how easy it is to use this new integration.
Do you still have questions about integrations? Tell us, we'll read you in comments.