The stage in life at which a person begins to experience hearing loss directly affects the way they communicate with others. In this article, we reveal the possible causes of prelingual (before the development of speech) and postlingual (after the development of speech) hearing loss and the treatments most frequently used to deal with the issue.
Differences between prelingual and postlingual hearing loss
Several different criteria are used to classify hearing loss. Below, we will focus on the moment hearing issues first occur in relation to speech acquisition and development.
Prelingual hearing loss occurs before a child develops speech and language, and is usually associated with severe or profound hearing loss. This type of hearing issue appears in newborn children and infants up to the age of three, as their language skills have not yet fully developed.
On the other hand, postlingual hearing loss appears at any point after a child has acquired speech and expression skills. In this case, their communicative ability is not necessarily affected when they experience hearing loss.
Causes and treatment of prelingual hearing loss
According to data published by FIAPAS (Spanish Confederation of Families of Deaf People), five in every thousand babies suffer some degree of hearing loss, and every year, approximately two thousand Spanish families faced hearing issues in one of their children.
The causes of prelingual hearing loss can be genetic and/or congenital. Various health conditions that affect mothers during pregnancy, including infections or illnesses such as rubella (measles) can lead to the baby suffering prelingual hearing loss. Other complications can occur during labour and the first month of the child's life, such as premature delivery, ear infections or meningitis.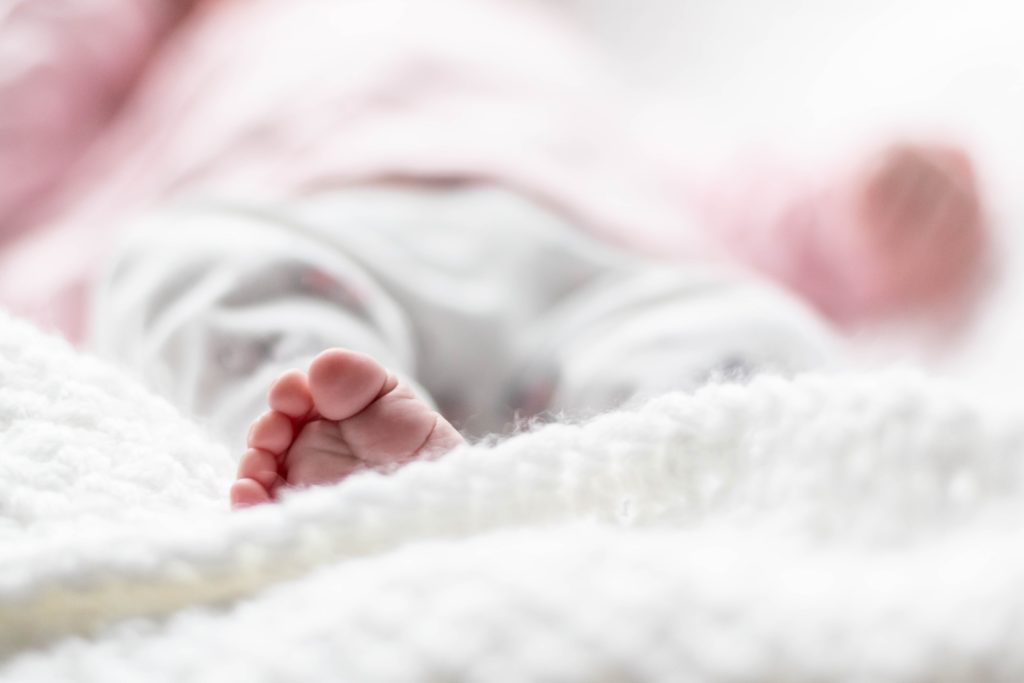 The family and immediate circle are key in detecting possible signs that the child may suffer some kind of hearing issue at an early stage, and they are encouraged to visit their medical specialist, who will carry out a diagnosis and establish a suitable treatment plan.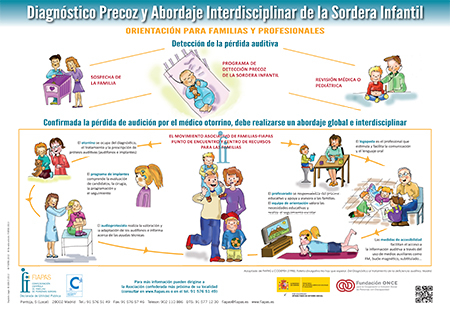 In cases of postlingual hearing loss, the most frequent solution is a cochlear implant, which can be unilateral, bilateral or used to treat mixed hearing loss alongside a hearing aid.
The age or stage at which this device is implanted is crucial to the patient's adaptation to it: the child's linguistic development will benefit from prompt treatment of their hearing loss. If the device is implanted before the age of three, the child will be able to develop linguistic skills naturally with the support and intervention of their family and medical professionals. If, however, the child has not yet developed speech and language skills, and the device is not implanted before seven years of age, they will need visual support to do so.
In any case, the family's involvement in the treatment plan is key to the child's development of communication skills, along with that of their teachers and the support of a speech therapist in ensuring the child adapts correctly to the cochlear implant.
Causes of postlingual hearing loss
Postlingual hearing loss is a more complex issue with more possible causes. The majority of cases are triggered by external factors, such as infections, illness and trauma, or may be age-related.
A person's communication skills are not affected by postlingual hearing loss. However, the patient may observe alterations in their voice tone and modulation.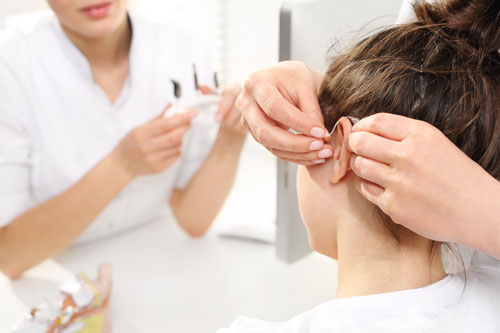 Anyone suffering postlingual hearing loss is encouraged to visit a hearing aid specialist, who can test their hearing and provide the most suitable solution to their specific hearing issues.
Would you like to share your experience of prelingual or postlingual hearing loss? Help someone in the same situation by leaving a comment here.