Earlier this month, Kiversal took part in MEDICA 2019 in Dusseldorf, their third year attending the event. This article describes the experience enjoyed by the company's cofounders at the world's largest trade fair aimed at the medical sector.
MEDICA 2019: World Forum for Medicine
The 50th edition of MEDICA, the world's largest annual medical trade fair, took place in the German city of Düsseldorf between 18-21 November. This international meeting point for healthcare experts provides the ideal forum for sharing, discussing and creating solutions in different fields of medical technology.
More than 120,000 visitors attended the event this year, all of them professionals in different areas of the medical sector. The more than 5,000 exhibitors from more than 60 countries were divided into different fields of medicine: electromedicine, medical and laboratory technology, diagnosis, physiotherapy and orthopedic technology, medical services, editorial products, information and communication technology, supplies and consumables.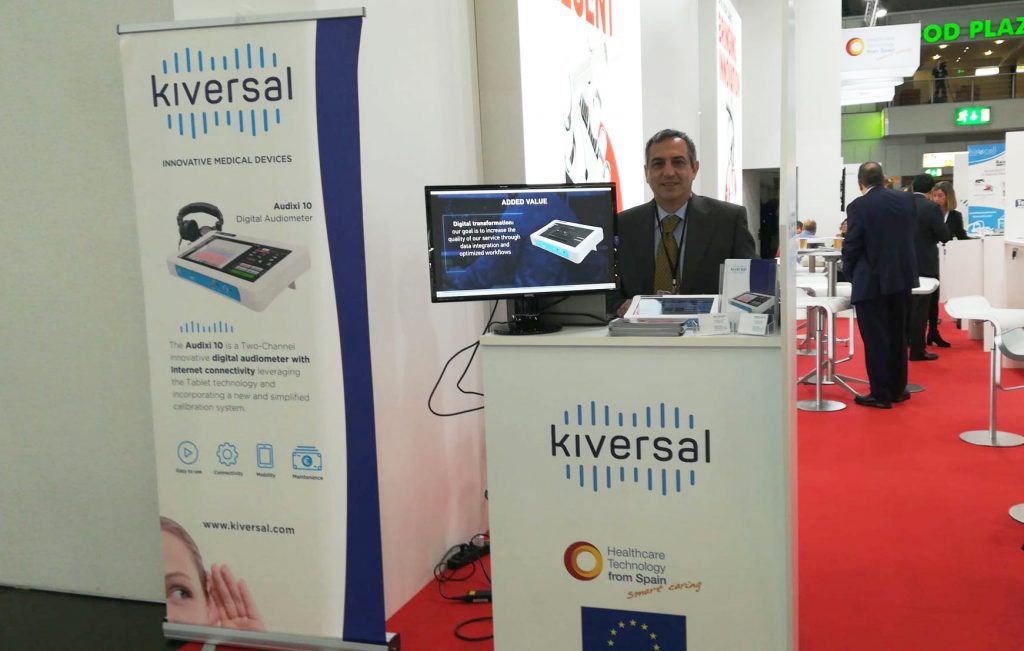 2019 was the third consecutive year that Kiversal took part in the event to present their flagship product, the Audixi 10 smart audiometer. However, this was also the first edition of the fair at which Kiversal's smart audiometer was available to purchase, as it is now available for distribution along with a range of other ENT and audiology equipment listed in the company's new catalogue.
Kiversal's experience at MEDICA 2019
Kiversal had a stand in Hall 15 L02 in the Spanish pavilion organized by FENIN, the Spanish Federation of Healthcare Technology Companies, which they shared with another 27 Spanish companies in the same sector.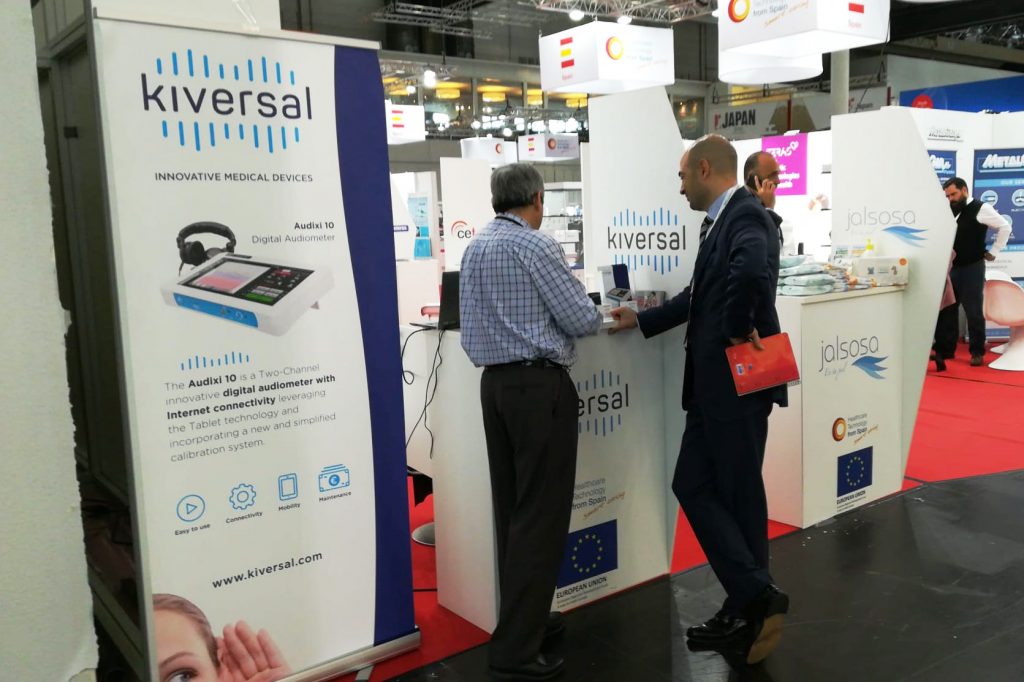 Visitors to Kiversal's information stand were able to see and experience how the Audixi 10 works first-hand. This smart audiometer is internet-enabled and has undergone usability testing at the prestigious UXLab facilities at Barcelona Activa. The highly positive feedback received at the fair is also a clear sign that Kiversal has consolidated its position as one of the permanent exhibitors in the Spanish pavilion.
Over the course of the four-day event, the company's co-founders, Piedad Díez and José María Plana, met with future distributors, potential suppliers and even some competitors who were keen to witness the advances being made at Kiversal in terms of technological innovation and usability.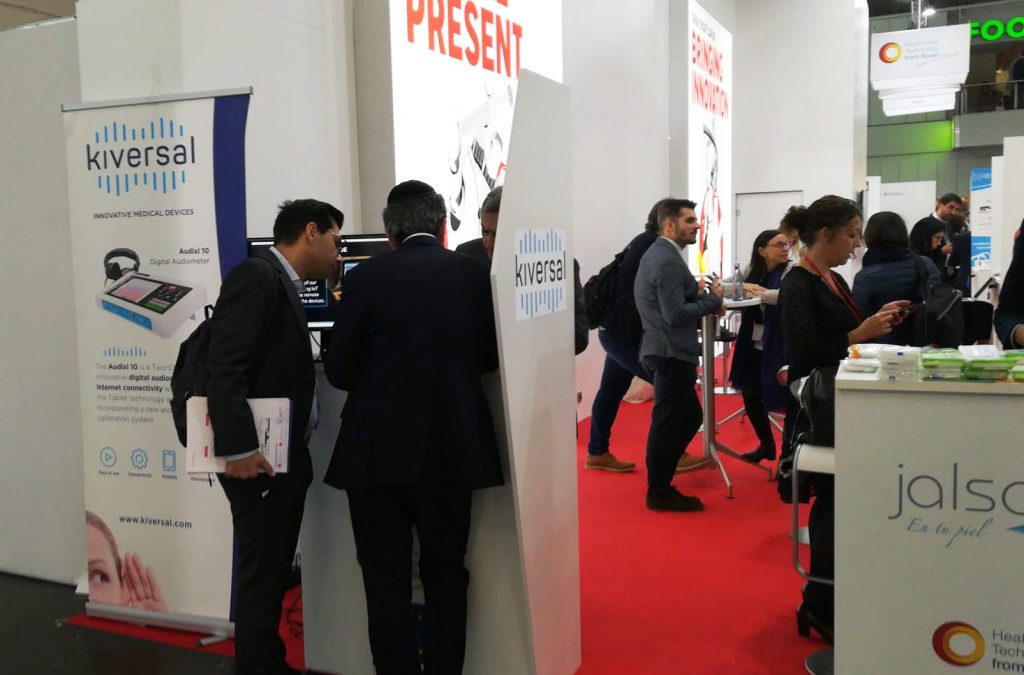 CEO José María Plana points out that, in this edition, "the smart device demonstrations centered on its connectivity":
Data export to a shared file in processable messages in PDF and XML formats.
Remote control capability using an integrated VNC (virtual network console) server. Plana explains that "we exported the screen on one of our devices to our laptop PC, which allowed us to demonstrate this remote control function in situ."
Printer connection via an integrated CUPS server that allows reports to be printed out on USB or network printers and is compatible with the majority of standard-use printers.
The company's CFO, Piedad Díez, highlights the visitors' interest in connectivity: "There is great interest in the connectivity of digital devices on an international level. Although the market is dominated by a handful of multinational corporations, many international distributors are interested in new solutions that feature innovative functions–such as easy integration with IT systems, for example–to compete with products that are already available in the market."
This year's edition of MEDICA has been another great opportunity for Kiversal to gather market knowledge and consolidate their position in the medical sector. In addition to providing visitors with a chance to internationalize their products, this trade event is always an ideal place to meet with other experts and discover the latest innovations in the sector.
If you have any queries or questions about our products, or visited the fair but were unable to meet with us at the Kiversal stand, please do not hesitate to leave a comment here or fill in this contact form. We will get back to you as soon as we can.