We have recently published the new Kiversal product catalogue and other sections on our website. You can now access information on the different audiometers and accessories we offer and discover the features and technical specifications of all of our products.
Discover the different types of digital audiometers we offer
We are pleased to present our new product catalogue, which will allow you to access each device's specific features and discover which is best suited to your business and needs. You can now request personalised information on each product by selecting the contact option on the product sheet to make any enquiries or even place an order.
Every Kiversal device has been developed to cover the needs of audiologists and hearing aid specialists in every field of the industry.
Kiversal hearing testing devices
The products in the Kiversal catalogue are divided into two categories: ENT and Others.
Kiversal's ENT products
Audiometers: discover our broad range of digital audiometers and hearing screening equipment and find the IoT audiometer that best suits the needs of your medical or hearing centre. The Audixi 10 is available in 16 different configurations. This compact, ergonomic standalone device allows you to carry out safe, accurate hearing assessments smoothly and easily. Its exclusive calibration system also helps to increase productivity and uptime.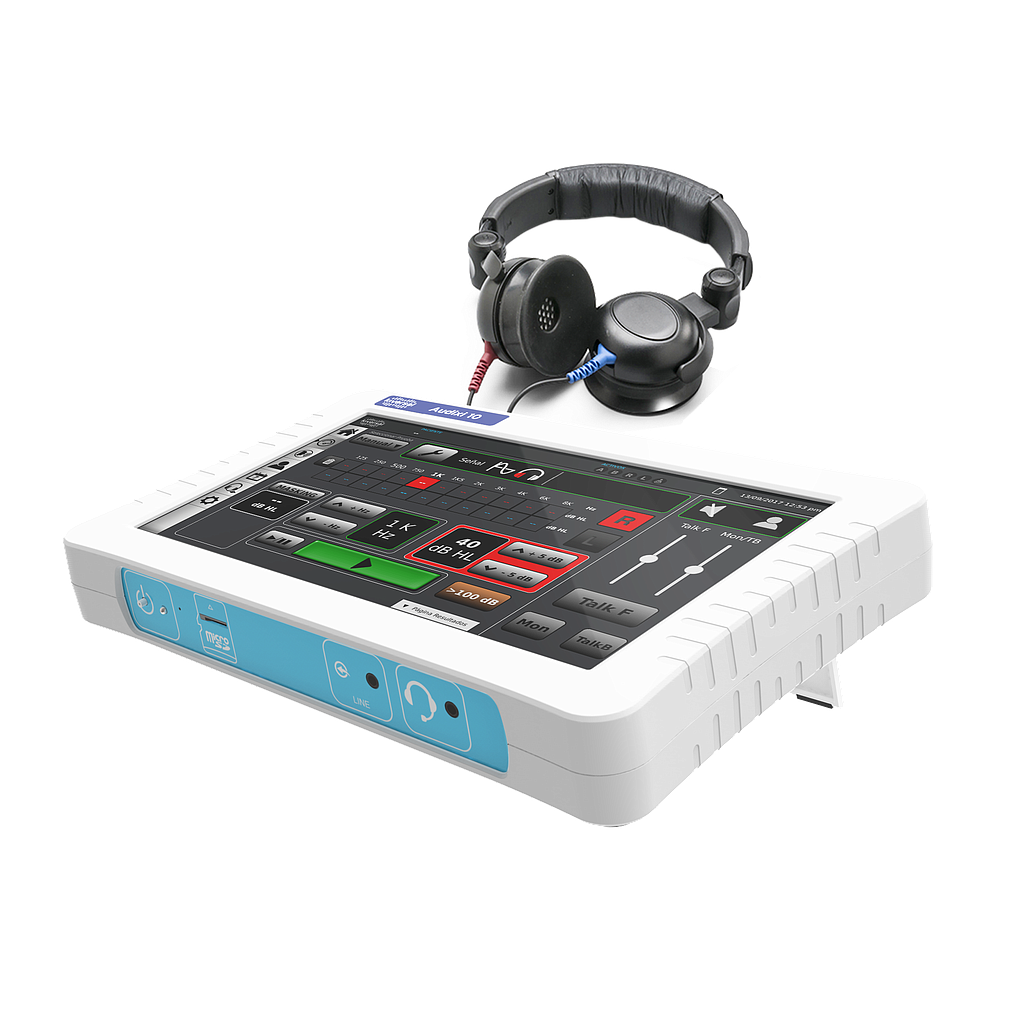 Maintenance and calibration service: discover the innovative system developed by Kiversal to enhance the performance of the Audixi 10 device by providing continual uptime. The instant calibration system eliminates the need to transport the device for servicing, leading to significant savings in time and costs.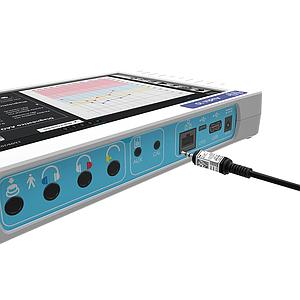 Accessories: Kiversal offers several different types of calibrated headphones, free-field speakers or buttons for use during hearing tests.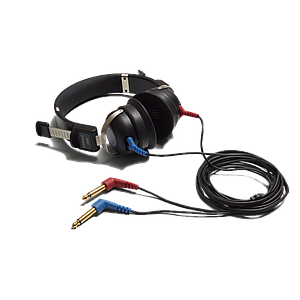 Soon, you will also be able to access a new section on the hearing booths that Kiversal will be offering.
Other Kiversal products
We also offer a selection of USB-WiFi and bluetooth dongle that are compatible with Audixi 10 and allow you to connect any accessories you may need to carry out tests in your hearing centre.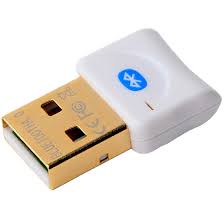 Audixi 10, Kiversal's IoT audiometer
Audixi 10 is the first digital audiometer that combines the latest technology and scientific expertise to streamline the diagnostic process and quickly provide patients with reliable results.
It also features a touch screen that allows hearing specialists to access the appointment and patient management systems and an intuitive interface that improves the user experience. A usability test was carried out on the Audixi 10 in collaboration with UXLab to ensure our information architecture is intuitive and that navigation between different screens is easy for any user.
Our audiometer features the Kiversal Cloud system, which uses IoT technology to deliver maximum data security with the use of data encryption. It also makes information management easier by allowing different devices to be connected and provides support for the remote calibration process.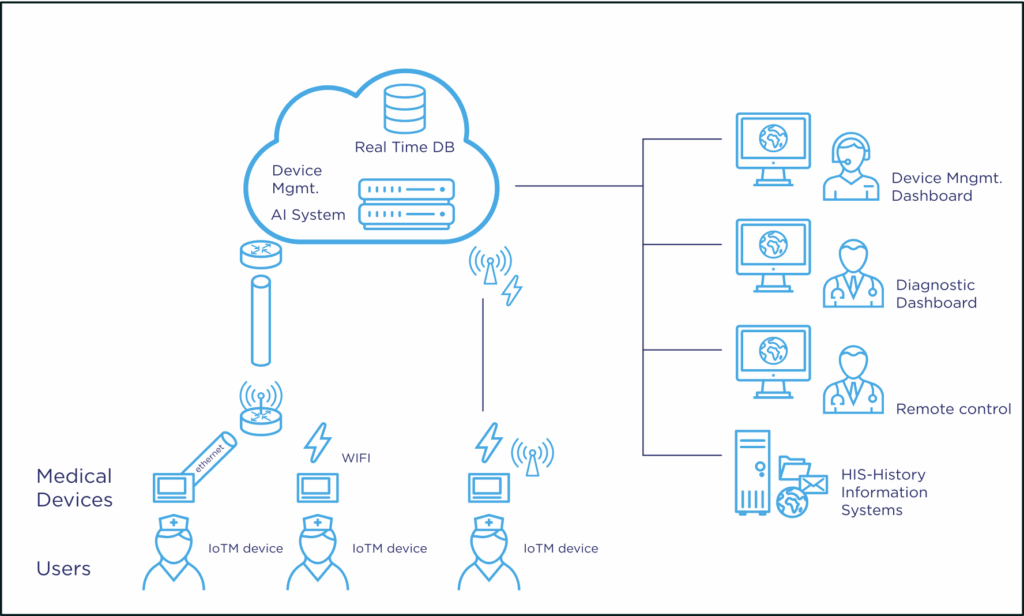 At Kiversal, we seek to offer our clients digital solutions that enhance medical technology in two ways: by reducing costs for hearing specialists and allowing them to improve the services they offer their patients. Our commitment to quality is one of our strongest assets, and we actively strive for operational excellence and the continuous improvement of devices and applications.
Find the Audixi 10 audiometer on Medical Expo
We are excited to announce that our audiometers are now available to purchase on the specialist online market place for the medical and healthcare industry, Medical Expo. Visit the website to browse four of our digital audiometers: Audixi 10 A, Audixi 10 B, Audixi 10 C and Audixi 10 D.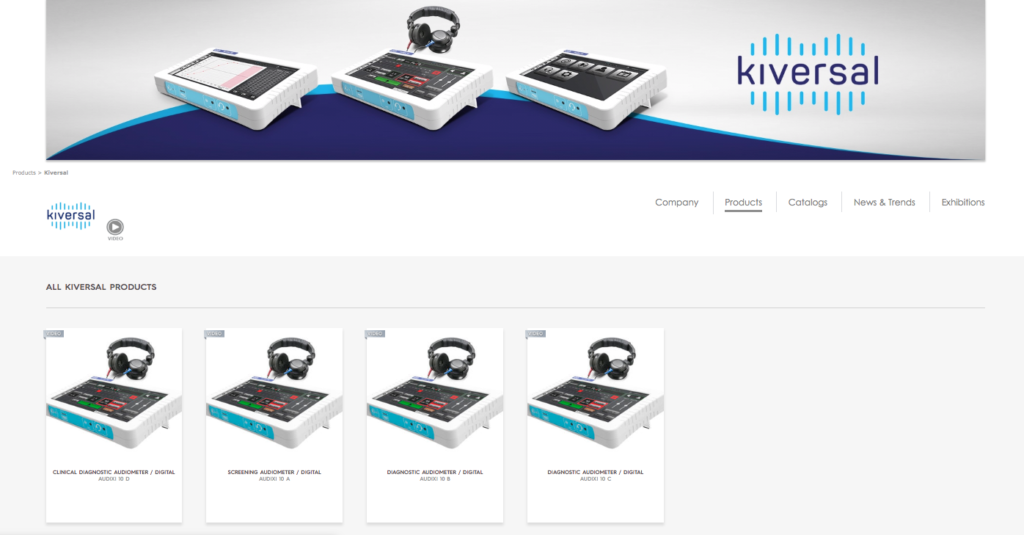 We hope to bring you fresh news soon, so keep an eye on our social media accounts. Leave a comment below this article if you have any doubts or queries and we will get back to you as soon as we can.