September is a month of new beginnings, and after three years based at Barcelona Activa, we have relocated to new premises, but we have not done so alone. Below are all the details of our new office space.
New adventures and challenges for Kiversal
For the last three years, Kiversal has been based at Barcelona Activa, the agency for local development sponsored by Barcelona City Council that fosters new technology-based startups by supporting projects and human capital to promote employment. Our contact with other highly inspirational projects during our time there has been a catalyst for continued learning and growth.
Startup companies established at Barcelona Activa can only stay for a maximum of three years, which is why we vacated our first office space at the Glòries Incubator–which we shared with other startups including DyCare, GoPure, Minushu and Sharify–at the beginning of this month.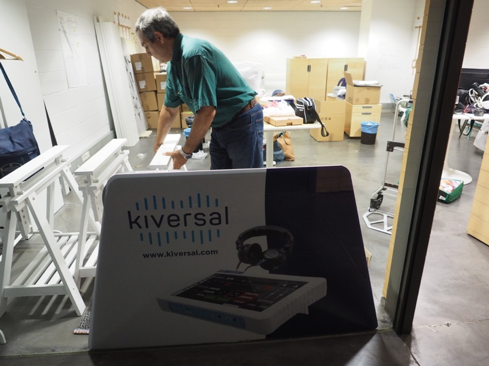 The time has come for Kiversal to embark on a new phase alongside the commercialisation of Audixi 10, our IoT-enabled digital audiometer that accelerates hearing screening procedures and reduces maintenance thanks to its instant metrological calibration system.
Our new offices at Carrer d'Àvila 50 are very close to our previous location in Barcelona's 22@ district, an entrepreneurial hub and renowned hotbed for startups.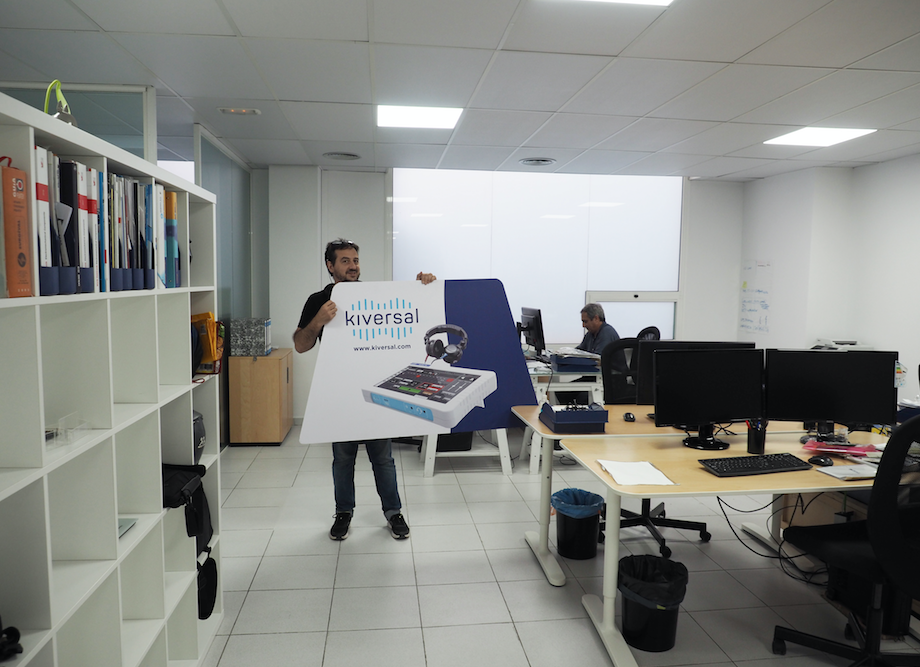 The move to these new premises has allowed us to gain space, natural light and new office partners: DyCare, innovators in the rehabilitation sector who design wearable solutions for the clinical assessment of movement disorders and our neighbours at the Barcelona Activa offices, have moved with us.
This change benefits both companies, as we now share larger storage facilities for the technological solutions we develop.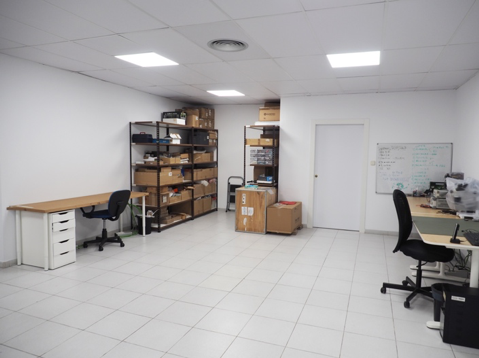 Kiversal and DyCare relocate to the same office
Kiversal and DyCare have a lot in common: both businesses are based on technology and science applied to the healthcare sector, and we seek to improve patients' lives while streamlining medical procedures to benefit professionals. Our products make the Internet of Things accessible to clinical assessment technologies in order to aid and improve diagnosis and results monitoring.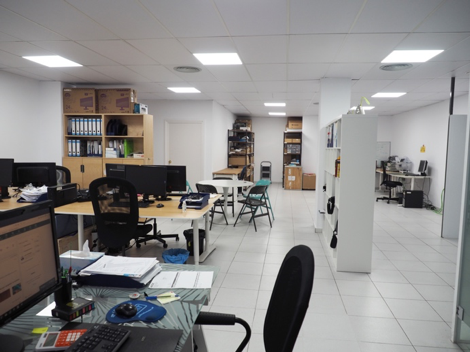 What do you think about our news? If you are interested in finding out more about Kiversal's solutions, please do not hesitate to contact us and arrange a visit to our new offices.