Is the technological revolution accessible and inclusive? In this article, we describe some of the most useful apps for deaf people and those with some kind of hearing impairment.
Top 10 accessible apps for the deaf and hard of hearing
1. 112 Accessible: the app that can save lives
112 Accessible is designed to make the emergency services more accessible to the hard of hearing who are unable to contact the 112 Emergency Centre by standard voice call and allows the user to select one of the three main emergency services: fire and rescue, police and medical emergencies. The service is currently only available in Catalonia and Cantabria.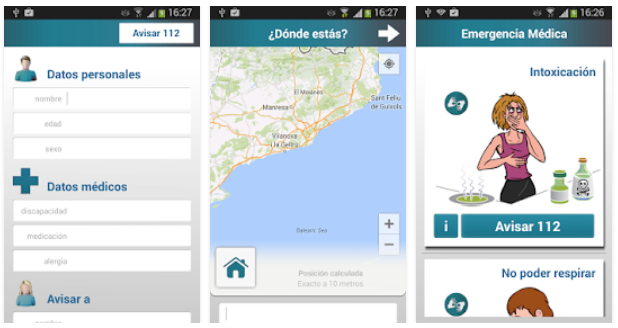 2. Visualfy: an intelligent listening system for the home
Visualfy offers a technological solution called Deaf Smart Space (DSS), which recognises sounds in every room of the user's home. For example, if your washing machine has finished its cycle, the app will send you an alert to the device of your choice, and can also warn you if there has been any kind of issue.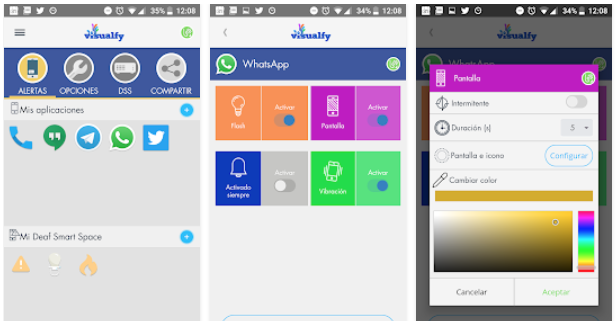 3. Ava: take part in any conversation
The Ava app breaks through the communication barrier at family gatherings, social events or work meetings. Thanks to its voice recognition technology, the app's speech-to-text function provides a real-time transcription of the conversation in instant captions. It is ideal for ensuring that the deaf and hard of hearing never lose the thread of a group conversation and can actively take part in any discussion.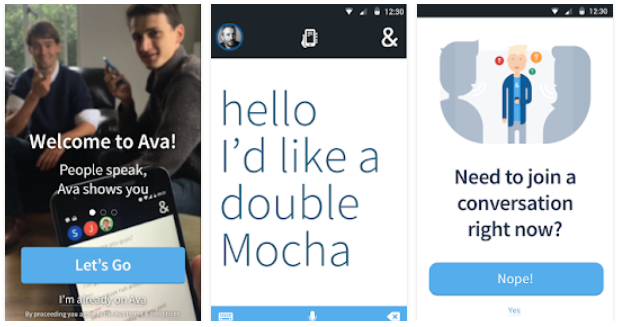 4. SignARTE: access to culture
SignARTE provides information on the more than a hundred cultural spaces such as cinemas, theatres, libraries and museums that are accessible to deaf people in Spain.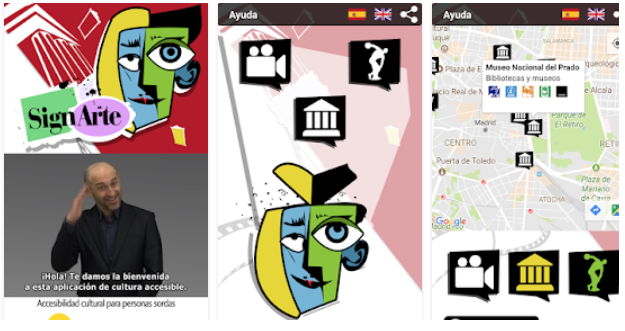 5. TeCuento: stories for deaf children
The CNSE Foundation (National Confederation of Deaf People) has created the first digital storytelling app for deaf children in Spain, backed by the Ministry of Education, Culture and Sport. TeCuento, which can also be used to create and share stories, aims to encourage reading and literary creation using Spanish Sign Language.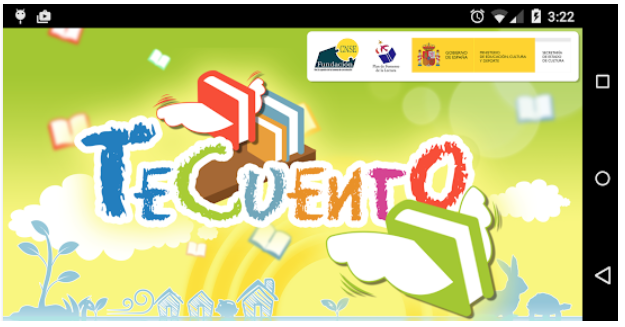 6. Signame: learning signs
Signame was developed by the Vodafone Foundation with the support of the Garrigou Foundation and provides videos which make finding the Spanish Sign Language signs quick, easy and intuitive.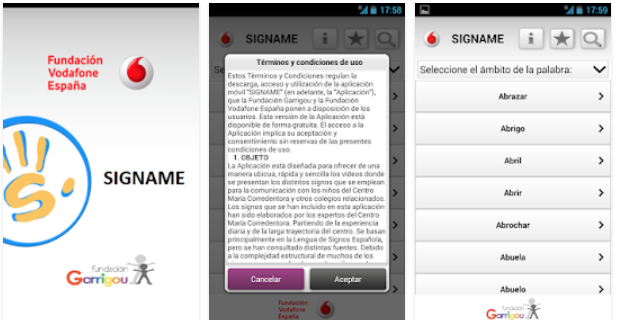 7. Pedius: voice calls for everyone
Pedius allows the user to make telephone calls using voice recognition and synthesis technology and receive responses in real time through the app.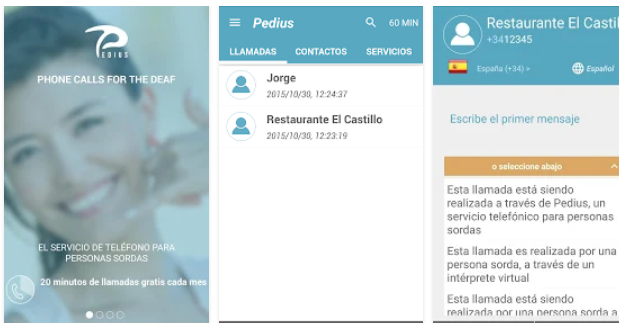 8 . Petralex: headphones become hearing aids
Petralex is an auto-adjusting hearing aid device. This app transforms your headphones into a hearing device that works using the same principles as traditional wearable devices.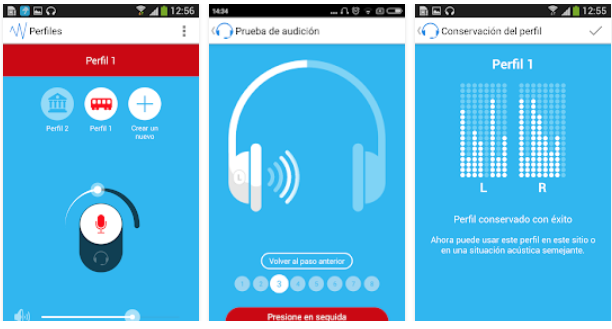 9. Foresign: the guide for deaf immigrants
The accessible Foresign app was developed to provide information, guidance and advice to newcomers in Spain in order to help them to adapt more easily to their new surroundings. It is available in several languages (Spanish, Portuguese, Arabic, Chinese, French and English) and also includes videos in Spanish Sign Language, Catalan Sign Language and International Sign Language.
10. Colorcall: the accessible alert system
The Colorcall app was developed by Orange for the deaf and hard of hearing and uses flashes, vibration and personalised colours to alert users to incoming calls or SMS messages on their smartphone.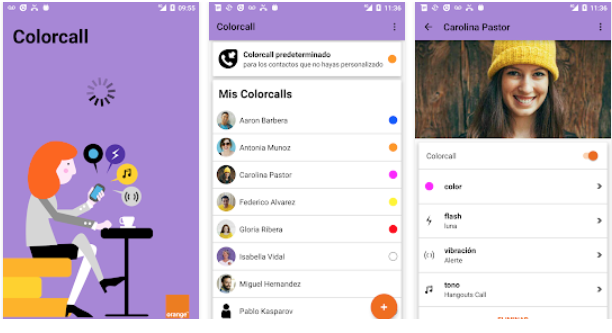 Would you add any other useful apps to this list? Leave us a comment under this article so that we can continue to grow the list of accessible apps for the deaf and hard of hearing.